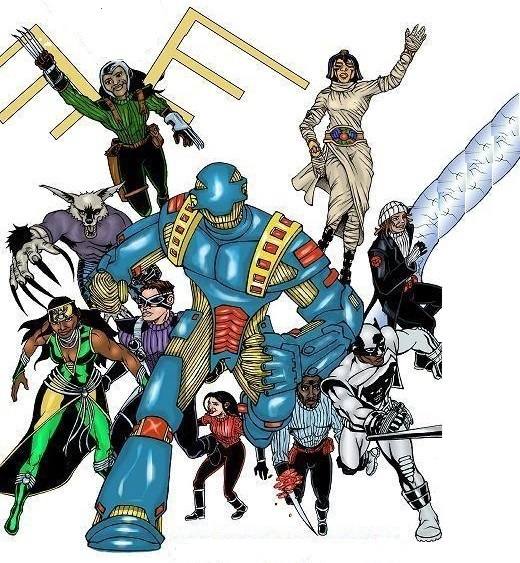 Welcome
to Earth 314, the home of Blackwing, Team Max, Momentum and Tarantula. Dwayne McFadden is the cause of the multi-verse, and nearly every world has some version of him. On the Earth universe, a Blackwing protects Gateway City. Altogether, the Blackwings make up the Blackwing Corps. On Earth-0, the Earth that spawns many of the other variations, Blackwing is an actor on a television program.
The Unknown
is the result of other creators' characters entering or exiting the
WHC Universe
, each returning to their respective characters' reality, but have created an altered timeline.
The Titanium Age Has Arrived!
!