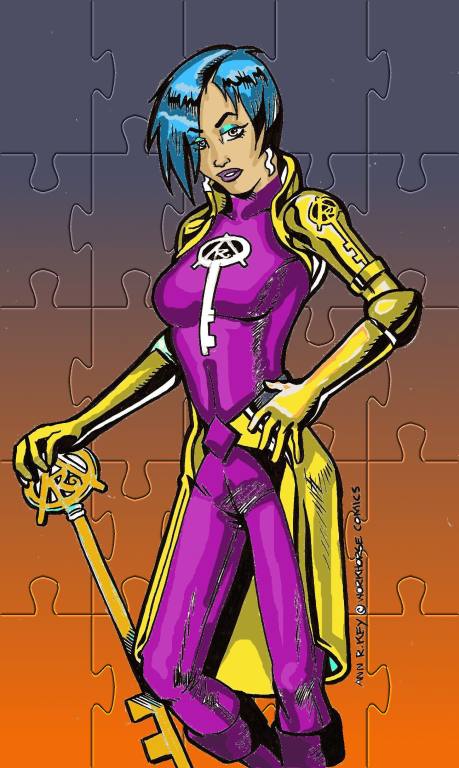 ANN R KEY



Real Name: Annette Renee Keyes

Occupation: Terrorist.

Known Relatives: Unknown(father), Unknown(mother)

Affiliations: Warmonger

Enemies: Hawkwing, Marionette, Patrioteer, Shadow Lady.

Base of Operation: New Gateway City

First appearance: MAXIMUM JUSTICE #2


History: Annette comes from a long line of mercenaries, and her skills are constantly being honed to achieve her ideal of perfection.


Powers & Weapons: Annette is well-experienced with specially designed throwing keys, being able to knockout opponents or disarm them.