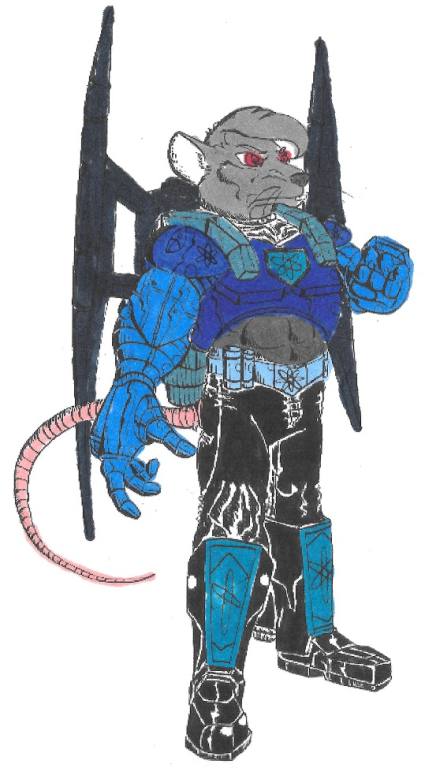 NEGAMOUSE



Real Name: Varney Mollar

Aliases: Formerly Agent Stealth, The Rampaging Rodent.

Occupation: Terrorist. Formerlly Government Agent.

Known Relatives: Unnamed mother, Unnamed father, Unknown number of brothers and sisters.

Affiliations: Oil Slick Willie. Agent Cheesecake(minion assigned to him).

Enemies: Austin Stevenson, Oscar Goldchain, I.Q., Dr. Ruby Swells, Double-O Squirrel, Morocco Merrie, Doreen Caloriecounter, Agent Thirteen..

Base of Operation: Unknown. Formerly SIO Office

First appearance: AGENT MEGAMOUSE: TROUBLE AFOOT #1


History: Austin Stevenson was surprised to learn that the SIO has built another bionic mouse, and given stealth technology. Unfortunately, Varney Mollar is not psychologically stable, and he view new limbs and strength as a curse, rather than a gift of new life.


Powers & Weapons: Negamouse uses bionic technology with sadistic, destructive glee.