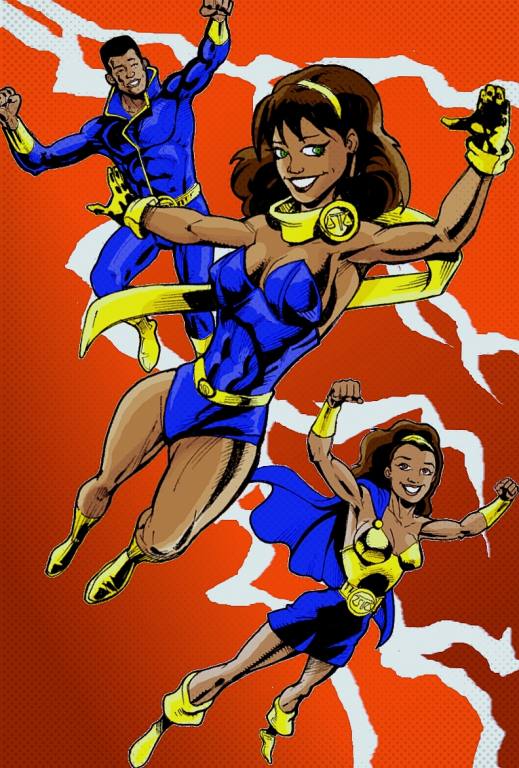 SHUJUU FAMILY



Members: Shujuu, Shujaa, Kid Shujuu, Mighty Girl.

Leader: Shujuu

Purpose: To right that which is wrong, and to serve all mankind.

Allies: Maximum Justice, Momentum, Team Max.

Enemies: Achilles Prey, Adaptron, Adversary, Bilge, Bruta;ity, Defiler, Kruel, Mindripper, Pyro, Shreik, Soulthief, Succubus.

First appearance: Power Of Shujuu #4


History: The Shujuu Family consist of three individuals, Shujuu, Shujaa, and Kid Shujuu, are granted special powers through advanced alien technology, and were joined by Mighty Girl, whose believe to be a metahuman. They powers were later enhanced when they became the avatars of the goddess Maat.


Powers: The Shujuu Family seems to have have roughly the same super powers. Shujuu, Shujaa, and Kid Shujuu can turn their powers off at will. Mighty Girl only acts the part of an average, teenage female.